For the second year in a row, seventh grade students at Gorham Middle School (GMS) participated in Maine Bioscience Day. This was a statewide event on November 8 sponsored by the Bioscience Association of Maine, an organization that is committed to promoting the growth and development of the life science industry in Maine.
Schools are partnered with companies in the bioscience industry, who send their employees to visit schools to show students what it means to work in this field. This year, GMS was paired with Artel-USA, a company in Westbrook that designs and manufactures calibration equipment for pipettes.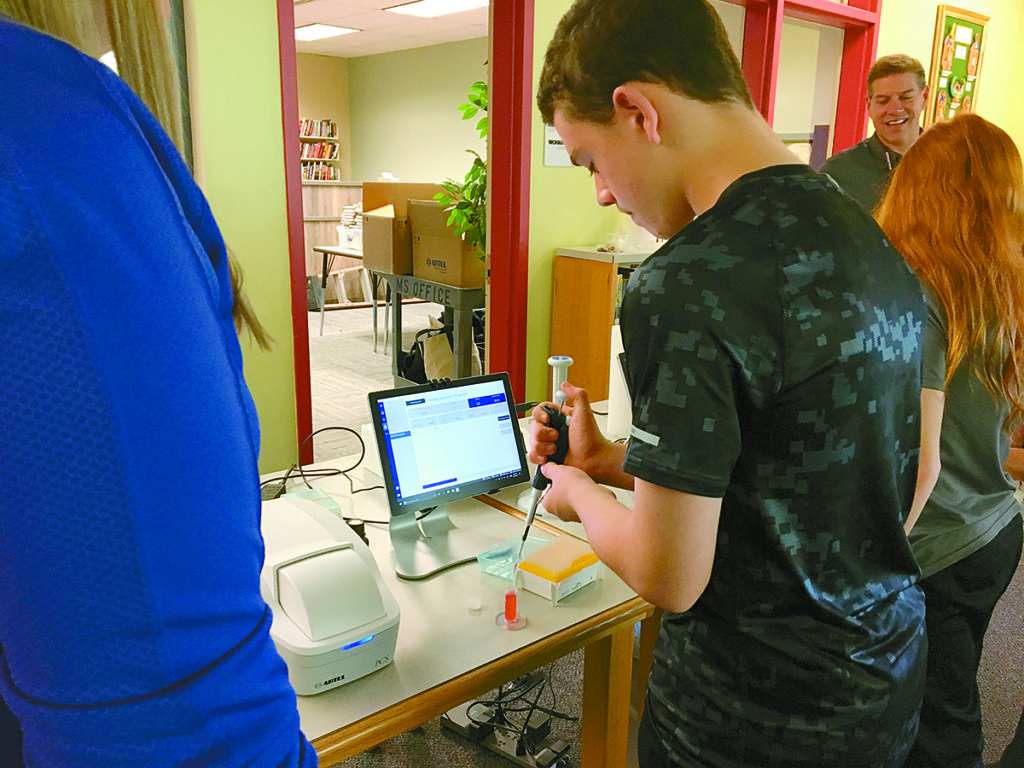 Several enthusiastic employees brought their equipment to the school, and students had the chance to learn how to use it. After explaining the science and engineering that happens at Artel, these gracious volunteers patiently helped all 200 plus students go through the steps involved in pipette calibration.
Students enjoyed handling the same equipment and following the same procedures that real scientists in our community are doing every day. Students even earned medals based on how accurately they performed the task.
This event gave students a chance to see how some of what they are learning in school could apply to future careers. GMS is lucky to have many dedicated professionals outside of the schools that are willing to share their experiences with students.