Gorham High School has joined an ever growing list of schools in the area that have created their own unified basketball team and league. A unified team allows students with developmental disabilities to experience what it's like to play alongside non-varsity partners without developmental disabilities.
The league that Gorham has entered, which includes local schools such as Windham, Westbrook, Massabesic, Thornton Academy, and Bonny Eagle, has several rules about players (three unified players and two partners on the court at a time) and score counts (unified players must score seventy five percent of all points scored).
While there are competitive leagues which compete for state championships, Gorham's Athletic Director Tim Spear is using the team's inaugural year to focus on building the team. There are six games on the schedule, three at home and three away.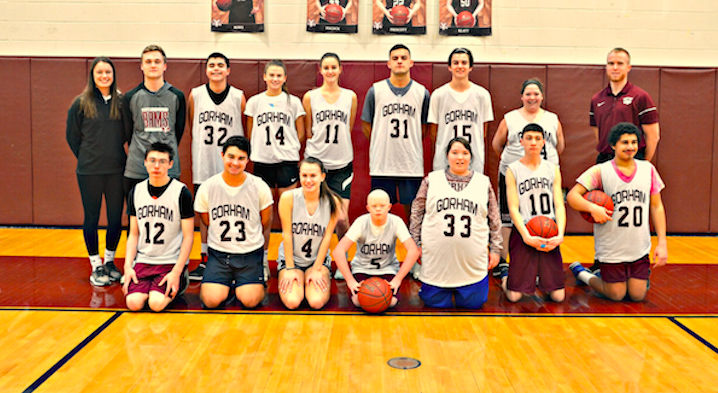 "We're not going out there trying to win," he said. "We're going out there to just have a good time, and let these guys get into a game, and to know what it feels like to sit on the bench, to stand for the national anthem, [and] to be part of a team, which they haven't been able to do before."
Spear, like many, hopes that as the season kicks off, and gains popularity, the unified games will become a keystone event for not only the athletes, but the rest of the student body and staff.
"The other athletic directors that I have talked to that have started this, or are in their second or third year, said that the best event is the unified basketball games."
The team faced Windham in its opening game on January 31 at GHS.