Just in time for the summer heat, Sweet Life, previously Sweets 'N Eats, held its grand opening on June 3 after a soft opening the weekend before.
In preparation for re-opening, owner John Krouse, who took a small break from his job in the real estate field, spent months renovating the new spot for business. He gutted the inside of the building and refurbished it. Due to code changes since the business was last open, new plumbing and electrical updates were also necessary. The outside was updated as well and now boasts new landscaping, a re-striped parking lot, and a large seating area with outside lighting for patrons to enjoy their treats at night.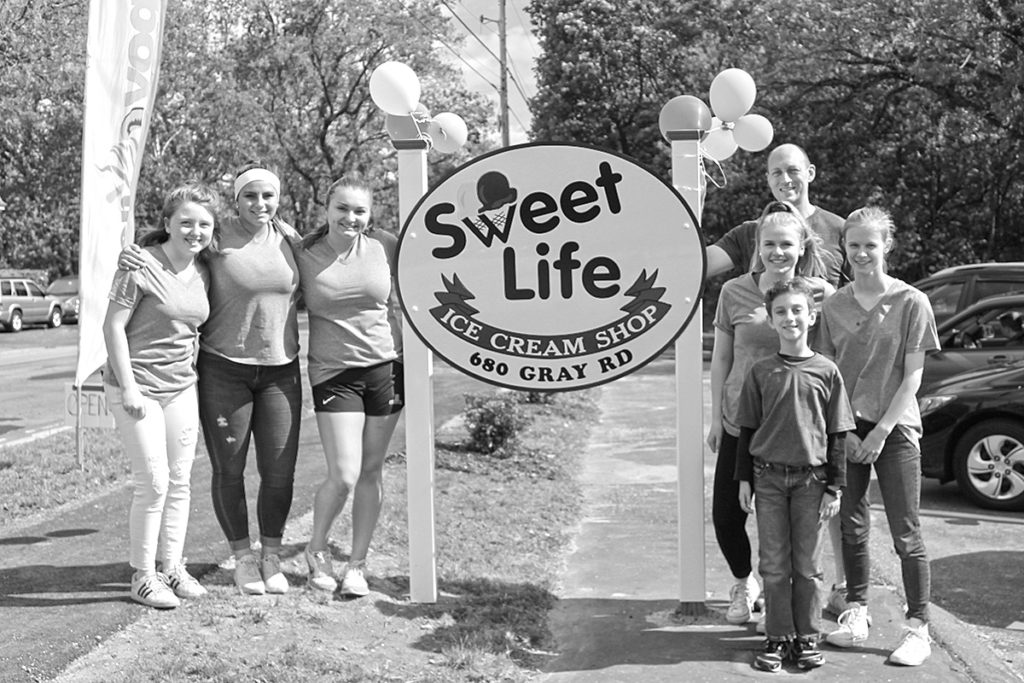 Sweet Life sells Shain's of Maine ice cream and offers several food choices such as lobster rolls and hot dogs should visitors arrive hungry. Soft serve ice cream will also be available soon.
Krouse moved to Gorham from San Antonio, TX six years ago. His children attend Gorham schools and are active playing hockey at the USM Ice Arena. Krouse said of Gorham, "We love the small town feel. I was fortunate to have gotten to travel and live in different places with my old profession. My family truly feels this is the best spot we've landed in and intend on staying put for awhile."
Sweet Life will be open through October, or perhaps longer, if the weather cooperates. Krouse is entertaining the idea of opening for seasonal times during the year, such as Halloween and Christmas.
Krouse added, "Although we have been open only for a few days, I have loved meeting a lot of new people. Hearing how much they missed the location being open, it makes it well worth the time and effort my family has put in to get it back to life."
Sweet Life is located at 680 Gray Road and is open 7 days a week. For more information, call 572-1314 or visit their Facebook page.