"I liked new food, new music, new schedule and rhythms, new sounds, new smells, new things to laugh about…(but) it is the people I think about most," Chip Cain wrote to his friends back in Haiti after returning to Gorham from the desperately poor Caribbean country. As part of his continuing involvement, Cain is soliciting used cell phones so that people can communicate with the medical clinic in Ti Riviere where he worked this past winter.
Cain, a retired Portland school social worker, moved to Gorham with his wife Cecilia about two years ago. Last year, he read a newspaper article about Coley Gorham, of Portland, who had spent 20 years building houses and a free school on the north coast of Haiti. The 98-year-old Maine philanthropist wanted to make a return visit to find a partner organization that would help run and fund the failing St. Peter's Youth Center. Cain signed on for the one week trip and stayed for three months.
Once in Haiti, Cain was introduced to Theresa Patterson who administered the Visitation Hospital in Ti Riviere, a town of about 20,000 that had been ravished by Hurricane Matthew in October 2016. The modern facility is a clinic built by the Twin Parish Program in Nashville, Tennessee. The resident Haitian staff is augmented by visiting medical teams. Cain set to work clearing up the mess left by the hurricane in a storage facility and building new shelving.
"Nothing is easy in Haiti," he said. Just finding a working truck and driver to haul supplies was a challenge in a country where nearly everyone is so poor they rely on improvisation and cooperation, and where a corrupt government bureaucracy delivers roadblocks instead of services.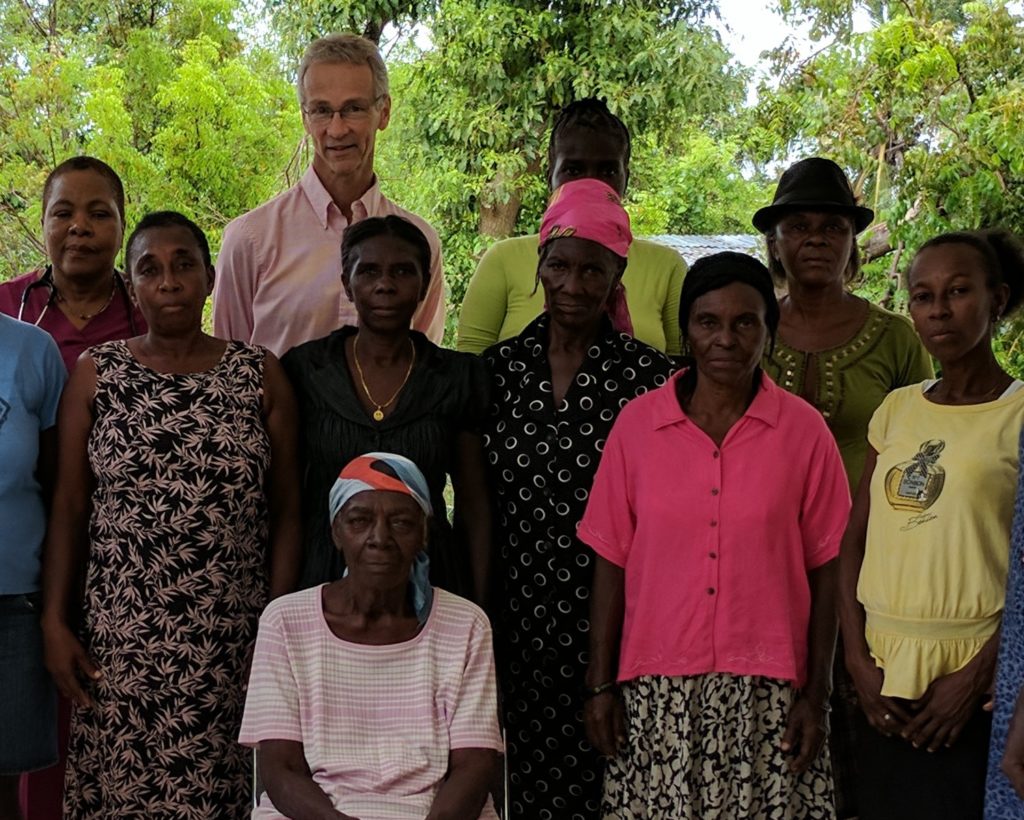 During his stay, Cain traveled on a steep, nearly impassable road to visit the mountain community of Lopino still recovering from the hurricane. He also learned to speak some Creole and made friends with people who teach English at the St. Peter's Youth Center. The students there are mainly young adults looking for a better future.
Coley Gorham's mission in founding the school was to train and educate leaders, but it is hard to envision a future in country with few resources and a non-functioning government. Although living where "everything is difficult" eventually wore on Cain, he is eager to return next winter if Patterson can find work for him at the clinic. This time he will stay for two months. His wife, who herself has done mission work, is very supportive, but it is a long time away from home.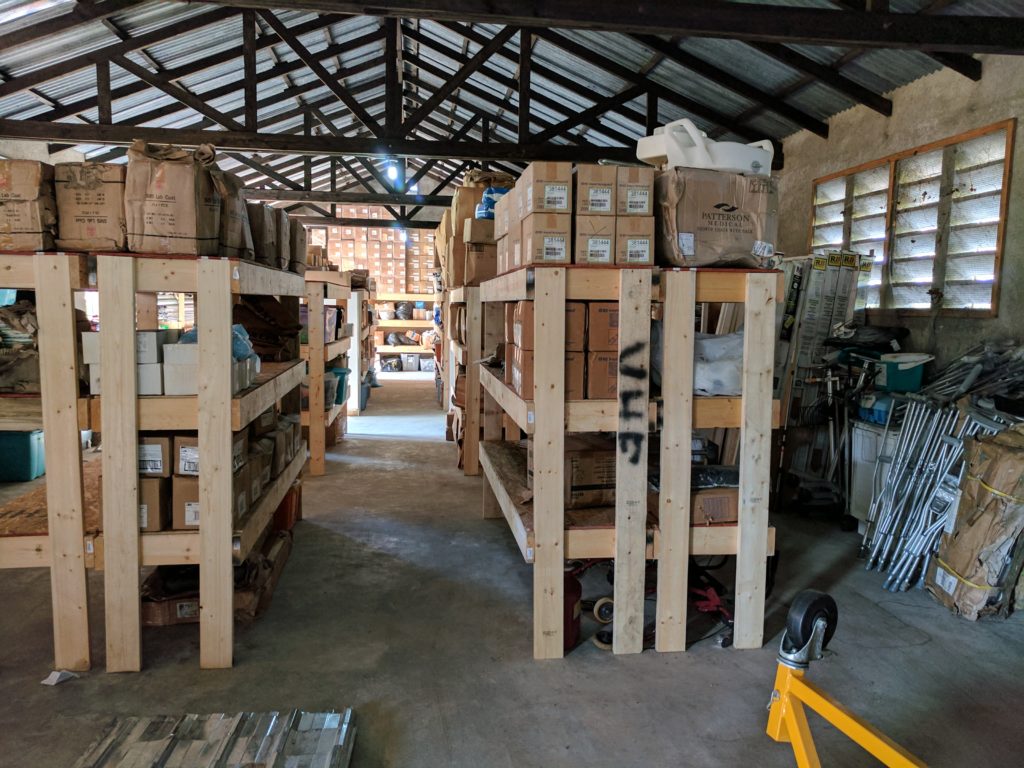 "With all the need—everywhere you look in Haiti—it was nice to do something tangible for a clinic that does so much for the people," Cain said. "It was a treat to stay a while and get to know professional people and townspeople as well. They are a very strong and cheerful people amid unending hardships."
The cell phone project is one way Cain is maintaining those relationships. He is hoping people will donate touchscreen phones for him to send to Visitation Hospital. (Flip phones are not useful since most cannot be unlocked). Donors can clear their old phones by selecting "factory reset" and following instructions. To donate a phone, contact Cain at chipcain927@gmail.com or 450-7948.