Members of the Presumpscot Regional Land Trust (PRLT) voted to incorporate Gorham Trails at their annual meeting on September 17 at Randall Orchards. The affirmative vote marked formal completion of more than a year of discussions between the two organizations. Thanks to a grant from Maine Coast Heritage Trust, and also to extensive pro bono legal help from Pierce Atwood, PRLT and Gorham Trails have determined that this would be a mutually beneficial fit for both organizations.
Gorham Trails, an all-volunteer town land trust, and PRLT, a regional land trust, share many of the same goals. Members of both organizations felt that because their coverage area overlaps, they will be stronger together and be able to further their common goals. Following a trend seen in other parts of the state, this type of merger can help land trusts cut costs and also help them to become more competitive for funding grants. Rachelle Curran Apse, Executive Director of Presumpscot Regional Land Trust, said, "As one organization, we will be able to continue the current work of both organizations more effectively and efficiently."
Jeff Merrill, a long time Board Member of Gorham Trails said, "Too often people consider outdoor recreation as something to be enjoyed sporadically…the vision of Gorham Trails was to ensure these activities remain available in our own back yard, to be incorporated into our daily routines. All of us at Gorham Trails are so glad that PRLT shares this vision. They are the ideal steward for Gorham Trails conserved lands and trails going forward."
Mike Parker, current board member of PRLT and past board member of Gorham Trails in the 1990s agreed saying, "I am proud of Presumpscot Regional Land Trust's commitment to conservation throughout the region."
Presumpscot Regional Land Trust is committed to continuing the mission-based work of Gorham Trails. After the consolidation, PRLT will have 33 conserved lands equaling about 1,600 acres—including 13 public access preserves with miles of trails and water access in the towns of Gorham, Gray, Sebago, Standish, Westbrook, and Windham. PRLT will also continue to coordinate the 28-mile Sebago to the Sea Trail project and to monitor water quality at 30 sites along the Presumpscot River and its tributaries.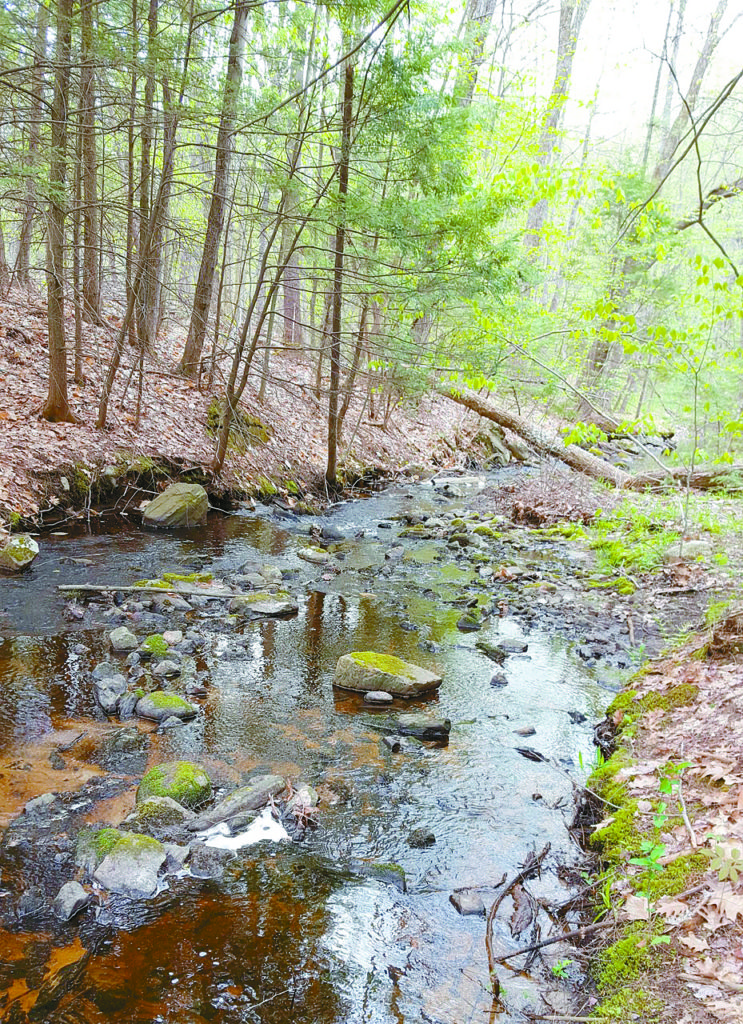 The most well-used Gorham Trails land is the western half of the Cross Town Trail, called the Frazier Preserve, in honor of Robert Frazier, Gorham Trails founder. The conserved land starts adjacent to the Access Road to Gorham High School and connects to the town owned land adjacent to Gorham Middle School. In addition to that trail, PRLT will own six acres of conserved land adjacent to the high school, with opportunities to collaborate with the school to create an outdoor learning space that will enhance place-based learning.
Land Trusts have been conserving land for a generation and have been very successful in protecting wildlife habitat and providing access for public recreation. In Maine, land trusts now hold more than twice as much land in conservation as all the state parks and public lands combined, which is vital as Maine has one of the smallest percentages of public lands in the nation.
Warren Whitney, Program Director for the Maine Land Trust Network, a program of Maine Coast Heritage Trust said, "Gorham Trails provided some important trail resources for the community…Presumpscot Regional Land Trust has stepped up to take responsibility for these community assets. That's not only a great thing for Gorham, but for Maine, as PRLT its doing its part to strengthen the statewide fabric of conservation lands which are so important to Maine's future."
To learn more about Presumpscot Regional Land Trust go to www.prlt.org where you can also view their new, interactive Preserves and Trail Maps which include printable maps as well as a guide to some great fishing spots on the Presumpscot River that are stocked by the Maine Department of Inland Fisheries and Wildlife in the spring.